We offer systems that adapt to every boiler on the market.
Further information about our filling systems can be found in our current product catalogue.
Please do not hesitate to contact us. We are happy to support you and advise you about our filling systems
Pneumatic filling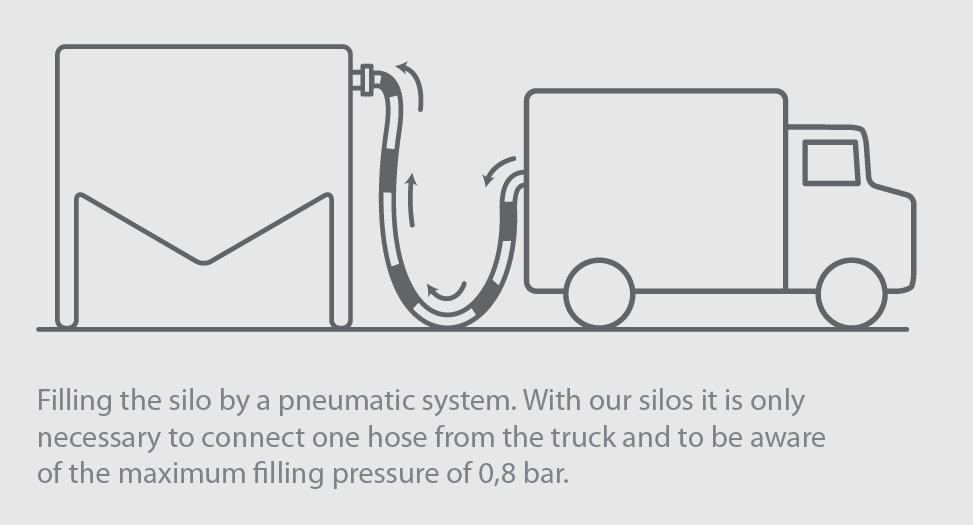 Our silos can be filled from a pneumatic truck that blows pellet through a hose into thesilo. All our silos include a coupling to connect the hose to the truck.
Thanks to the design of the fabric it is only necessary to have one filling connection which allows the
air to filter out, but prevents any dust from escaping.